Future's Past Vaporwave Music Festival Design
In this iteration on previous work's design, I reimagined the fictional vaporwave music festival Futures Past as it might be designed for another year.
Using code assisted design processes, I visualize each artist's songs through repeating wave forms using p5.js to create a unique graphic/soundscape. For each poster, the artist's music is shown with their name highlighted among the others in the festival.
Due to the nature of the code, material can be created in any dimension with the same style direction for banner ads, print, digital event space, or even video projection during the event.
I had a great time with this project, stretching my appreciation of code and how it can reflect and build on my design practice.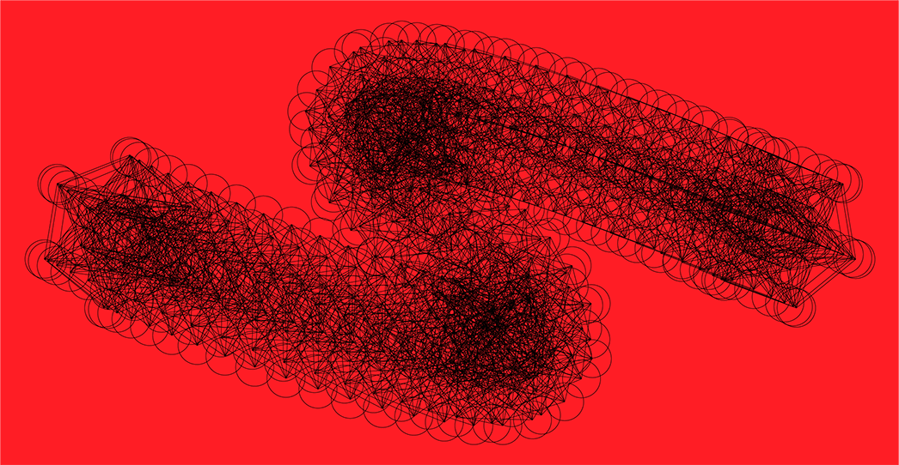 METATRON OBSERVED is a theoretical construct and experiment in generative code processes.
Using generative code to create poster art and textual content using a Markov Chain generator, I created a series of blog posts that catalogue the decent into the cultic of a tumblr blogger who feels they've been contacted by an angel of technology.
The work explores the absurd spaces that crop up on the internet and AI generated media as an influencer on human activity. As posts continue, their content is taken over more entirely by purely generated text from esoteric and biblical sources. See the whole work here.