I am very lucky. This is something I learned to appreciate by examining and considering my food ways for one week. Of course, the truth is, it's not luck. During a pandemic, where access to food ranges between a struggle to an annoyance, I'm very privileged to have the ability for most of our household food to come straight to our door. On top of that privilege, my partner does the lion's share of our meal prep and any other grocery needs that can't be delivered.
I Am Very Lucky is an exploration of how grateful I am to have a diversity of food in a time of crisis, but also an examination of the disparity between partners in unpaid labor.
In this chart of daily food habits, different trends can be see in two modes. At the top, you can see food entries grouped around meal times. The below chart shows each day separated out, which highlights drifts in food consumption habits from day to day.
While it may seem on first glance that my partner and I made the same amount of food, what's important is that this represents only the food I ate this week; nothing my partner made that I didn't have is included. While I made most of my beverages (often just opening a can of Coke), my partner made most dinners which constitute much more effort.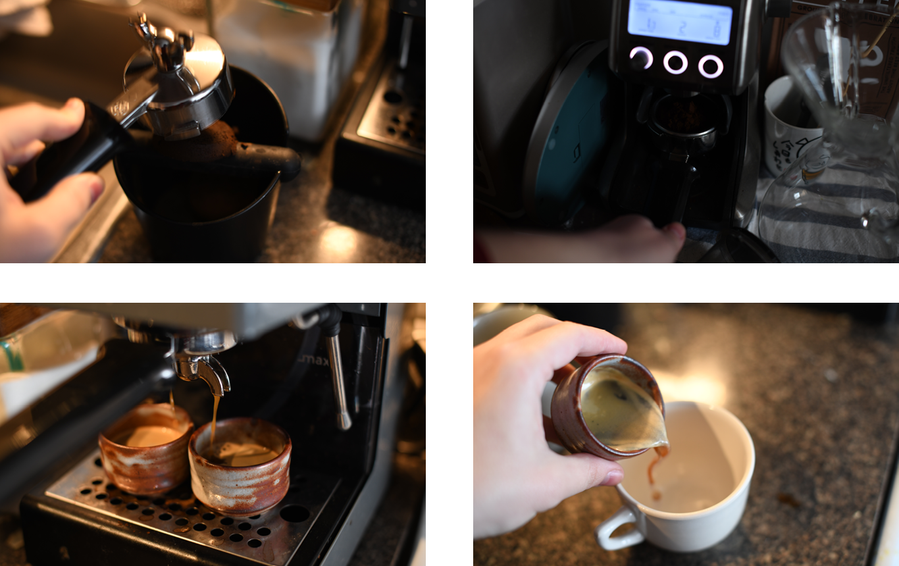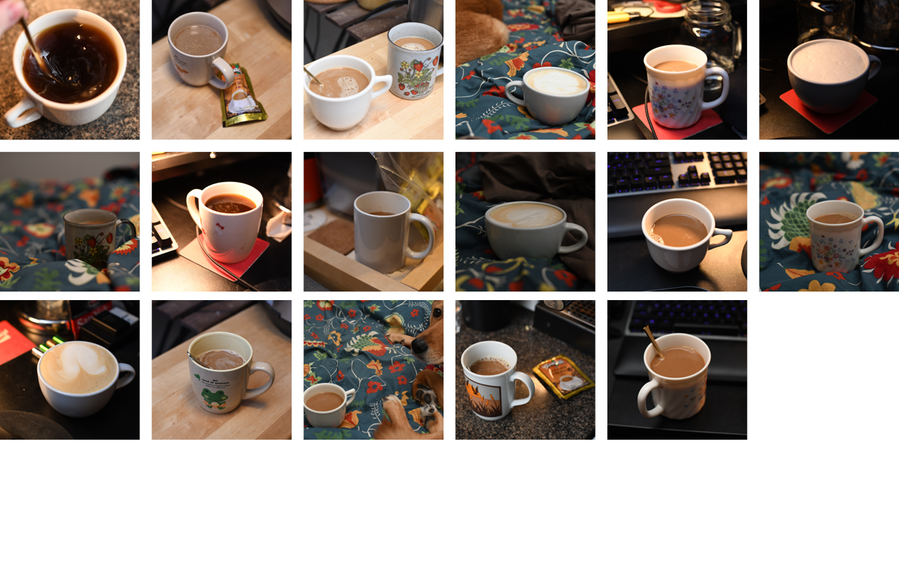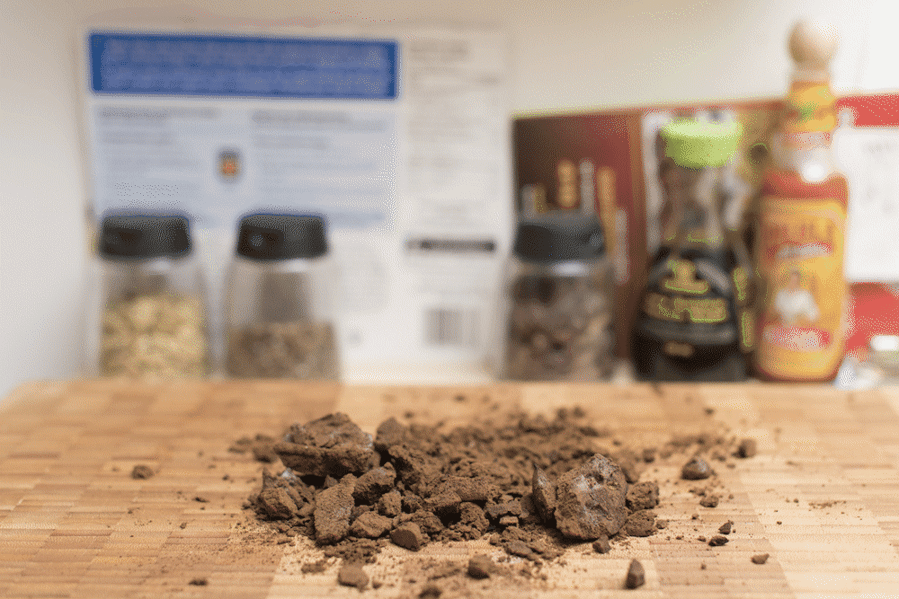 Over the course of the week, we produced nine pucks of espresso grounds for the compost from making coffee. This was by far the low end of waste production from coffee this week, as you'll see below. All of this week's beans were Lavazza Qualita Oro which we were able to have delivered to us from Eataly in downtown Toronto a few weeks back.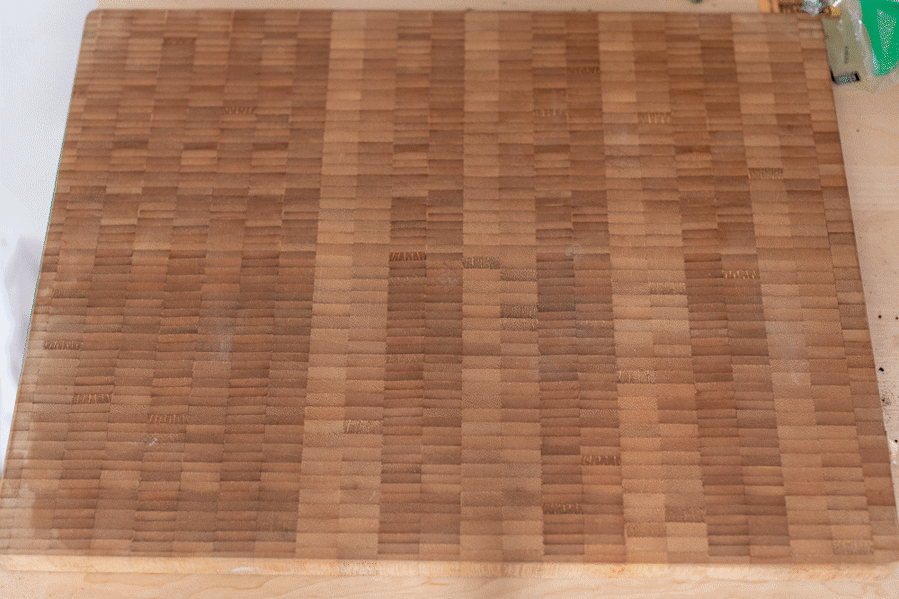 By far the biggest food related solid waste produced this week is from Vinacafe's 3 in 1 instant coffee packets. Over the course of the week, I alone had 12 cups of this comforting coffee.
This quick, sweet beverage is my go to, whether I'm pushing deadlines or in the gridlock of starting a project. It's quick and easy to make but comes with a lot of waste. Each 21-packet bag comes in non-recyclable metallic-plastic foil, as does each packet.
I've tried searching for similar 3 in 1 products that don't produce as much waste, and even tried making my own from sugar, powder creamer, and instant coffee. I've found no more eco-friendly substitute and the self-made version doesn't come close, so it's become my main eco-guilty pleasure.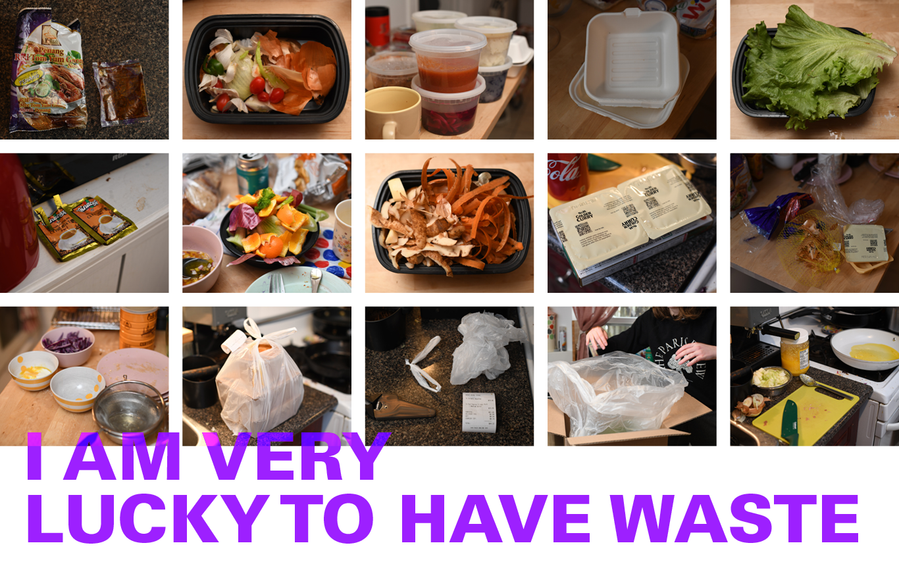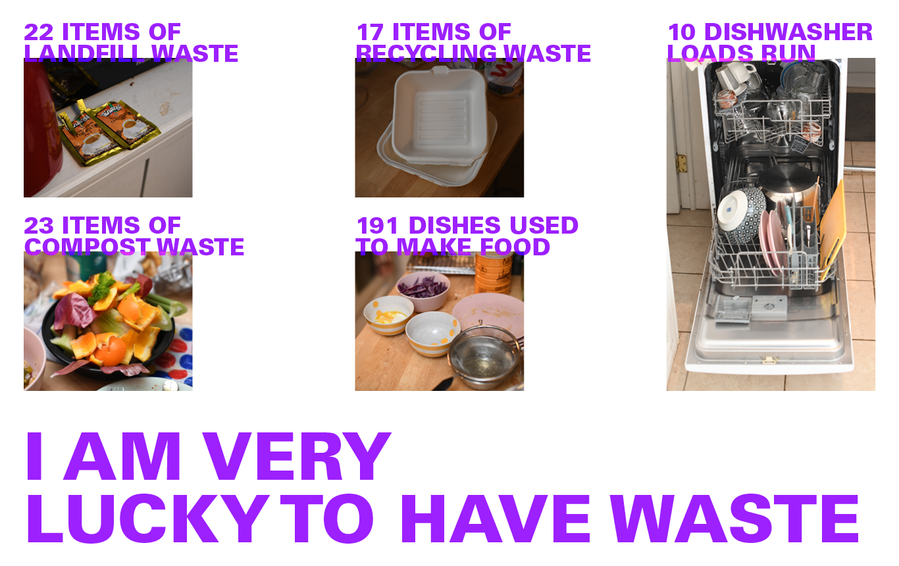 Keeping a record of my waste for a week really gives a picture of how I fit into our broader food systems, not just through consuming by also throwing away. As vegetable ends and fruit peels can reincorporate back into our ecological system easily living in a city that composts, it's an appropriate time to consider how much solid waste I create.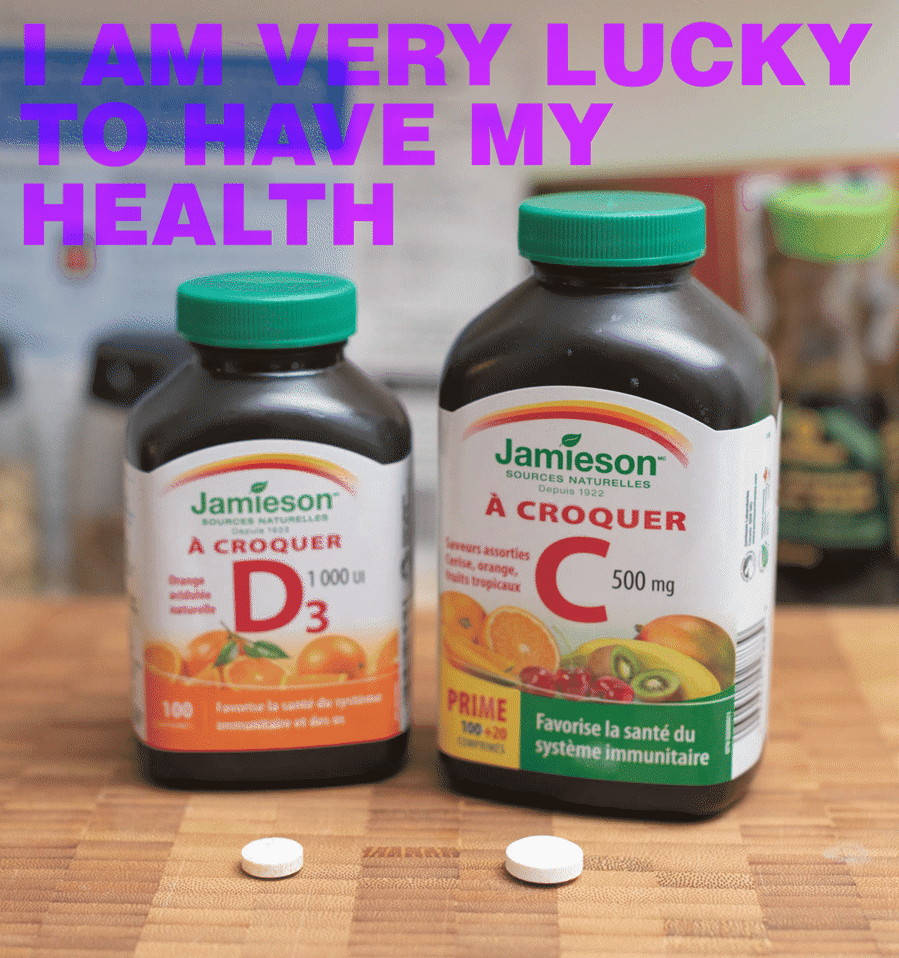 After a week of examining the food I ate and how those meals come about, my biggest takeaway is how lucky I am to have the life I do given our global context. I am very lucky that, even in the midst of global pandemic, I'm able to have a diversity of foods, copious amounts of coffee, and especially my health. It can be easy to forget, while doing the best I can to keep home for the sake of public health, that resources like food delivery or the ability to share meal preparation are a privilege I benefit greatly from. Examining my food for a week gave me the opportunity to do that, and I am very lucky.
To get a behind the scenes look at some considerations and choices I made while developing this project, check out this post on my blog.